Stump Grinding
stumpsnomore.com (413)243-6152
We provide full service stump removal in Berkshire County, MA and are fully insured. Our equipment can fit through areas as small as 36″ wide. We offer customers the option of grinding only (customer cleans up and re-seeds area) or our full service removal where we clean up the debris, add new top soil and plant new grass.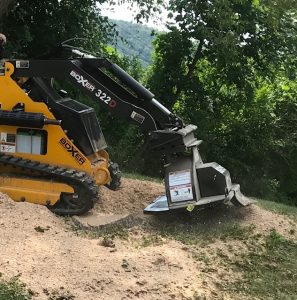 Be sure to check out our other services (click on "our services" in the main menu)
CALL TODAY to find out about our special ONE FREE STUMP offer!*
*Valid through 10/31/19, equal or lesser value, with purchase of removal at full price. Grinding only – does not include clean up/soil/seeding. One per customer.